Affiliation of Fei Siong Group - Leading Hawker Food Retailer with over 150 outlets across 19 brands that employs more than 1600 staff.
Chosen by SSG as industry leaders to champion skills development in organisations, particularly for the Small and Medium Enterprises (SMEs).

Train by Industry for Industry; not just a training provider

Workplace-based learning at our training centres

24-7 Mobile bite-sized learning enabled

Industry-relevant curriculum

Trained and assessed by current industry practitioners
Quality-assured by leading TAE specialist

Direct job offer/ placement opportunities after training
We are a public approved training organisation focusing on delivering short courses that allows learners to improve their productivity at the workplace.
people have attended FSI to date
Enterprises face an uphill battle in digitalising their business quickly enough to meet consumer demands and operational excellence is an area that is difficult to navigate.
At FSI, we created a digital-first pedagogy for enterprises to deliver in-house SOPs and On-the-Job Training (OJT) blueprints to your staff, so that you can focus on growing your business.
• We provide skills advisory and support to guide organisations.
• We identify and transfer the skills needed for business transformation.
Your Corporate Training Partner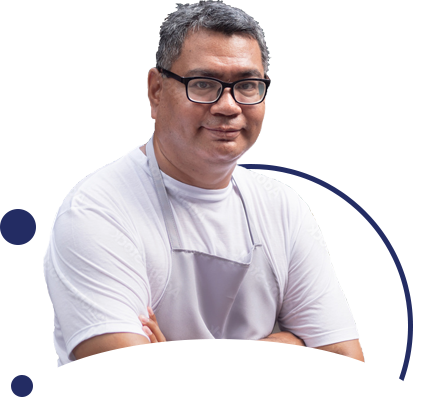 WSQ-accredited courses for your F&B professional growth. SkillsFuture funding available.